Every time you meet a new client, you take many steps to impress them. For example, you dress your best in professional attire and carry branded gadgets to showoff a little. Likewise, your corporate office space also becomes part of making that first impression for good. It can make or break the brand reputation you have before your new and existing clients. That's why relying on a corporate cleaning company for commercial cleaning needs makes sense. To remain healthy, happy and productive, watch out for the signs your office needs a corporate cleaning service.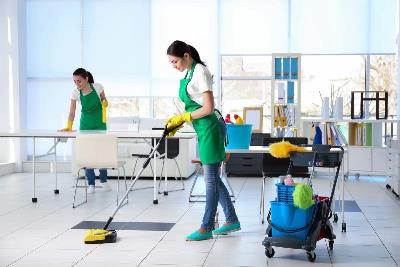 It Affects Employee Experience
If your employees get sick regularly, it's time that you need an office cleaning service. An unclean office can increase workplace hazards, spread flu, and negatively impact on your productivity goals. To ensure you give a healthy and clean atmosphere for your employees to work, get in touch with a corporate cleaning company like Commercial Clean Melbourne.
Unpleasant Smell
If your workspace smells bad due to leftover foods or is dusty when you enter, it's time to let the professionals take the cleaning job. Otherwise, it will impact your business to a great extent, so hire commercial cleaners immediately without a thought.
Inviting Clients To the Office
Your workspace is the face of your business. By all means, it must look clean, professional, and welcoming. However, if you find excuses not to bring the clients to your site or hesitate to invite people, it's time you may need experienced Corporate Cleaning Service to take action. As professionals, they can inspect your property to devise a proper and workable cleaning plan to keep your space clean and fresh all the time.
When Business Peaks
Maybe it's the season for your business or your business has picked up, it's important to ease the stress by keeping the workplace clean, sweet-smelling, and comfortable for all to work in. You need to ensure that your facility is clean and safe for kids, parents, and staff. With plenty of cleaning tasks and sanitization to maintain, it's best to leave it to childcare cleaning service providers.
Bottom Line
A well-organised and clean office space gives the audience that your take care of the details. Also, presenting a clean and professional front is crucial to thriving in a competitive marketplace. That's when you need professional Corporate Cleaning Service to help you out. If you want corporate cleaners for your cleaning needs, hire corporate cleaners from Commercial Clean Melbourne. For appointments, call 1300 963 650 today.