Do you know that your workplace is overflowing with bacteria? Do you know how they are being transferred across office? When employees move around the workplace, they transfer bacteria and germs from one place to another. Poor hygiene of the employees and insufficient office cleaning usually leads to bacterial growth. When bacterial contamination becomes excessive, it results in the rapid spread of infection. Here are a few tips on preventing the spread of bacterial infection in your workplace.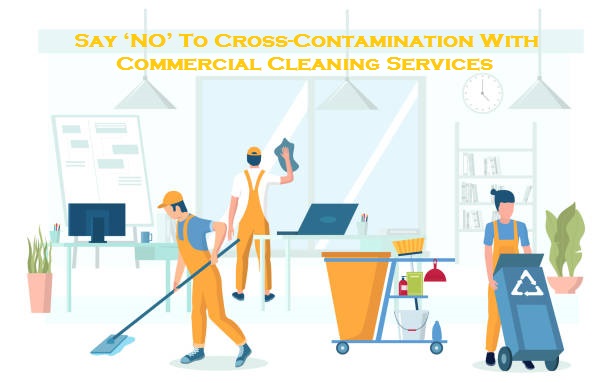 Ask Your Employees To Stay Home When Sick:
When any of your employees feel sick, insist them not to come to work and let them work from home. Taking rest at home can help the sick person to heal faster and prevent the spread of infections in the workplace.
Follow Workspace Etiquette:
Whether you are sick or not, make sure you are covering your mouth when you are coughing or sneezing. By using a tissue or your hands to cover up your mouth, you can end up spreading bacteria. Well, you need to wash your hands properly before touching any surface or person.
Avoid Touching Your Face:
Touching your nose, eyes or mouth is a sure-fire way of spreading dangerous bacteria. Just imagine you are touching your nose or eyes after touching the bacteria-prone surfaces. In this case, the likelihood of picking up bacteria and germs is very high.
Keep Your Office Premises Clean And Sanitised:
Messy desk and unclean surfaces are a great place to live. Hiring commercial cleaners Melbourne to get your office premises cleaned is the best thing you can do to avoid the spread of bacterial infections.
Get In Touch With Commercial Clean Melbourne!
Commercial Clean Melbourne has a team of office cleaning experts who will come up with personalised cleaning strategies matching your commercial cleaning needs. We bring in our own eco-friendly cleaning supplies that not only keep your workspace clean but also leave no impact on the environment. To know more about our business cleaning services, call 1300 963 650 and talk to our commercial cleaners today.